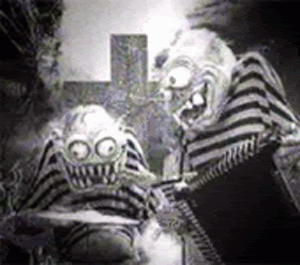 My Musical Adventures – Part I
Those who have been reading my blog probably view me as an angry left-winger, since that is pretty much what I have been writing about. And I have been sort of an angry liberal of late, as I view much of what our government is currently doing as quite unjust. But there are many more layers to me than that. In fact, I am rarely angry at all, and have a rich, happy life, full of love and art and music.
I probably define who I am much more by my music than my politics.
I play quite a number of instruments with a number of different bands in the Denver area. I currently play with 'Concept' – a free improv duo that ranges from the very tonal and quiet to sharp, angular screeching and squeaking. I also play with a trio/duo (depending on what we are doing and the availability of our drummer) called 'Walking Eagle' that is currently searching for an identity. We are the remnants of an 'aggressive world-beat jazz' band called 'Before the Rain,' which no longer exists because life has precluded some of our key members from continuing to be a part of that. 'Walking Eagle' issued a CD last December of improvisations that featured primarily the guitar and me on Native American Flute and Soprano sax. I have since written a number of pieces, but we have not yet gotten together to work them up. I have also played with jazz and rock bands, and play music as a solo artist. If you go to http://richardball.bandcamp.com and http://beforetherain.bandcamp.com you can freely browse my library and download what you want, and name your own price.
I have recently been reading the book The Music Lesson by Victor Wooten, which makes the argument that music is its own living entity in search of an instrument, and that it finds those of us who listen to bring it into the world. This notion rings true in my life, and music has taken me on quite a number of wild adventures over the last 40 years. I have followed music through school and across the nation and the world, and she continues to lead me on paths I would have not expected. I hope in this blog to share a few of those adventures.
I can really not remember a time when I did not create music. Some of my earliest memories involve me picking out tunes on our family piano, and singing song I made up at the top of my lungs (which really annoyed the other kids on the school bus…) In third grade, I enthusiastically let the music teacher inspect my hands to see if they were big enough to play the guitar in her class, and when she deemed they were of adequate size, we bought a nifty hippie guitar from my babysitter.
In fourth grade, we could play an instrument at school. I was very excited about the assembly where they showed us all the many instruments we could play in the school band. I was drawn to the violin. I ran home asking my mother if we could get a violin. As luck would have it, my grandfather had an old violin in his basement. He gave it to me, and I cleaned it up. With the violin ready to go, I reported to school, and when the music teacher asked me what instrument I was going to play, I blurted out, to my utter amazement, "the saxophone." Music had a plan for me. I told my rather astonished mother that we now needed to go find a saxophone, because that was the instrument I was going to play. "What about the violin?…"
We did get a sax, and I practiced it intently, sometimes up to eight hours a day, and was in the jazz bands in junior high school and high school. I learned how to improvise, largely with the help of Jamie Aebersold records – which were recordings of chord changes played by a rhythm section to which I could improvise a solo. I got pretty decent at it.
From the age of fifteen, I was playing with bands at whatever event I could – from the Kiwanis club dinners, where I got to see my neighbors behaving badly, to some of the bars around town, that, at that time, seemed to have little concern having a 16 year-old saxophonist in the band. (By this time, I was also playing the flute.) I found my musical home in the local theater, where I played in and directed pit orchestras for six or seven years, until I could no longer stand anything at all about musicals. My love was be-bop music, the fast and frantic music of Charlie Parker and Dizzy Gillespie, but there was little opportunity to play this, and very few could play along with me. I went to college and got a degree in jazz composition, and I promptly quit playing music.
I think music was just ready for a break from me, and it was soon to lead me in such crazy and unexpected directions, but for a time, I would glance at my horn in the corner, and promptly feel ill. All of 24 years old, and already washed up, I thought to myself. I put my horn in its case.
I had just gotten married. My then wife had just graduated from college with a degree in Russian Studies, and let me know that she would never be happy until she was back in Russia. As she wrapped up her senior year, I sent letters off to every company and organization I could find that had anything to do with Russia, or was even near Russia. About a year later, we got a large envelope from the US government with applications for employment and security clearances. We applied, and got jobs at the US Embassy in Moscow: She as a driver, and I as a laborer.
We arrived in Moscow in mid 1990.
Moscow was a very odd place. We were afforded many unique opportunities there, but perhaps the most unique was the opportunity to travel. We could go virtually anyplace in the Soviet Union, and an entire trip, including airfare, hotel, food and transportation usually cost less than $100. And so many weekends out of the year were spent going to obscure places I had never heard of.
Once in my apartment in Moscow, I pulled out my saxophone and played a few notes. This lead to pounding on many walls of our apartment. I put my horn away again. I pulled it out one more time when I was asked to join an embassy band. I played once, and it felt good. After that, I seemed to be put on a schedule that conflicted with every possible practice they had. I was just not meant to play my saxophone.
But music awakened me again part way through our two years there.
We were in Central Asia. We had travelled to Uzbekistan, and it was, by far, the most exotic place I had ever been in my life! Music took hold of me again in a taxi. As we drove to our hotel, strains of Central Asian music came over the car radio. I was transfixed. I could hardly get myself out of the taxi. Once in the hotel, I learned that the telephones didn't work for making calls, but that it did pick up a local radio station. And so I sat, with the phone to my ear, listening to the exotic scales and rhythms. "Can we go to a record store?"
We found records at a local department store. I bought them all. There were't a lot, but it was a small box full. On the way out, I saw some exotic instruments. "What is that?" "A rubab." I bought it.
We were in the train station, to catch the train from Samarkand to Bukhara. "No, I don't stamp train tickets for foreigners," the lady told us. We couldn't get on the train. We found ourselves stranded. After hours of arguing with many people, it became apparent that there was no way to get on the train without the stamp from the lady who refused to stamp tickets for foreigners. Not knowing what else to do, we marched down to the KGB office at the train station and plead our case.
As my wife was pleading for them to get us on the train, a portly, young KGB agent looked at the rubab slung over my shoulder.
"You play that?"
"No."
"Pull it out. I'll teach you."
For the next several hours, Ulash taught me the basics of the rubab and the Uzbek system of music. All for the price of a Mickey Mouse watch. What a bargain!
"What about the train?" asked my nervous wife.
"Don't worry," said Ulash, "I'll get you on."
And sure enough, when the train pulled up, our lesson was done, and we were escorted to the secret KGB car on the train. "Don't forget to practice" said Ulash, as he handed me my rubab, and we boarded the midnight train to Bukhara.
My Musical Adventures – Part II – From Central Asia to The Navajo Nation
(This is part ii. You can find part i below or over on the right, if you would like to start from the beginning.)
Music had taken grip of me once again in Central Asia.
I had amassed quite a large collection or Russian records. I had inadvertently compiled quite a musicological gold mine in the time I lived in the Soviet Union. This came about as my way of trying to learn the Russian language:
During my lunch breaks for the first year or so I was in Moscow, I would ride the bus to the bookstores and record stores. Since things cost, literally, pennies, I felt there was no harm in buying as many as I wanted. The Russian store system at that time was complicated. It involved, first, going to the counter where the particular item you wanted would be. You, then, told them what you wanted to buy, and they would write you a receipt. You would then take the receipt to the cashier and pay for it, and get another receipt. You would then present the two receipts to the original counter, where they would wrap up what had been purchased in paper and give it to you. It was great practice for me to read the names of the records or books, talk to the people about them, and go through the buying process.
After a year, I had several hundred records of, mostly, obscure, Soviet folk music from many of the hundreds of ethnic groups that lived there: They did not seem to show much respect for these ethnic minorities in any way except to record their music.
After the adventure and the music lesson in the Samarkand train station, Music was having her way with me once again.
I became enchanted by the music, as well as the food, at a local Armenian restaurant in Moscow. It was a small room with red walls, decorated in guns and pictures of Armenian freedom fighters. There was a keyboard player and a singer, and they played a combination of Armenian folk music, and Armenian revolutionary music, their fists clutched and held in the air. People danced to the irregular, Armenian rhythms, and on really good nights, they would take the guns off the walls and dance with them.
It now became an important aspect of our travels to exotic locales to purchase a musical instrument, find out as much about it as I could, and to collect the music.
My friends Gus and Jamee sent us a book, "Tuva or Bust," with a note written inside the cover that challenged us to go to Tuva and see the "Throat singers." While this was nothing but a bunch of jibberish to me at the time, I read the book, and learned about a group of former nomads who lived on the steppe north of Mongolia who could sing two, three or four notes at a time. A record came with the book with some samples of this overtone, or throat singing, and I was hooked. I had recalled hearing this odd sound on Radio Moscow at some point. My wife asked me what the high pitched whistling sound was. I barked at her that it was some sort of primitive flute. Now I realized it was the overtones from the notes they sang in their throats. "We have to go there!!"
Here is a clip of my friend Kangor-Ool Ondar throat singing http://www.youtube.com/watch?v=TVyyhHFKI8E.
My wife set about the task of arranging a trip to Kyzyl, Republic of Tuva, and we procured tickets that would take us there for a week about 6 weeks before we were to leave Russia.
We went to the airport, and boarded the now familiar AeroFlot jet. There were 5 of us who were planning to go, but one of us had to drop out at the last minute. And so my wife and I went with our friends Robb and Bill. Things seemed to be going pretty well, until we got to Krasnoyarsk, where we were to change planes.
We took our tickets to the ticketing desk. "We're going to Kyzyl."
"No, you're not. There are no flights to Kyzyl…next!"
We seemed to be stranded in the middle of Siberia. I don't know why so many of my musical adventures involve me being stranded in some strange place, but they do.
"Go the the deputy's hall" muttered a man walking by. He disappeared into the crowd.
We wandered the airport. Stranded travelers slept on their luggage and urinated against the walls. Would we be among them?
"Go to the deputy's hall…" the mysterious stranger told us again.
We kept wandering. Finally the mysterious stranger appeared again and pointed to a tiny closet door.
We knocked on the door.
"Hello!" we were greeted. "Welcome! Come in!"
The four of us filed in. The lady who opened the door looked out for our fifth member. After a while, she closed the door.
We were in a comfortable lounge with a TV and a bar and a large couch. After a few minutes, the mysterious stranger came in and smiled at us, and sat, alone at the bar.
We tried to figure out what we could do. Could we rent a car? Boat up the river?
"When life gives you lemons," said the TV "make tasty lemonade!!"
Yes! We would make tasty lemonade out of this surreal situation.
"Oh!" cried the lady. "We just heard there will be a surprise flight to Kyzyl leaving in a couple hours. May I stamp your tickets, please…."
And so we gleefully awaited the surprise flight to Kyzyl.
We arrived in Tuva to find out that not only would it be possible to see Tuvan throat singers, but that we already has places reserved for us at a symposium on throat singing that would be taking place throughout the week, attracting a few musicologists from around the world. Could this be any stranger and more synchronistic?
After we checked into our hotel, we were told about the wrestling tournament that was taking place at the stadium. And as we walked through the wooded area toward the stadium, we heard our first strains of throat singing music.
At the wrestling tournament, the throat singers sang constantly through the loud speakers. Two of them, Kangor-Ool Ondar and Kaigal-Ool would later be my friends, and I would even have the pleasure of hosting Kangor-Ool at my house on two occasions.
And so we spent the week touring Tuva, and each night was filled with enchanting throat singing at the large, international throat-singing symposium.
It would take decades for me to figure out the process of throat singing, or overtone singing. Kongar-Ool was not forthcoming in his assistance when I asked him to teach me. "You have to be born with the ability," was my lesson number one. I insisted on a second lesson later, and he told me "You can only sing like this if you are completely happy." So I had to figure it out myself. Now that I have figured it out, after decades of work, there are many instructional books and videos available.
The trip was immensely wonderful, and wholly unreal. To continue it's surreal nature, when we got back to Moscow, we did not relish the battle that had to be waged with the taxi drivers to get back into the city, or the $50 or so we would be charged for a dangerous, smoky ride into town. As we stepped out of the terminal, a large, black, official limousine pulled up next to us.
"Hey," said the driver, "I just dropped off my passenger. Can I give you all a ride back to town?"
We eagerly piled into the car and started giving him our addresses "Oh, I know where you all live," said the driver, and he took us home.
I had compiled a massive collection of folk instruments from Russia, including a huge, contra-bass balalaika, a master-made regular balalaika, and numerous Asian stringed instruments and flutes.
We returned to our hometown, the small hamlet of Evergreen, Colorado, and began to settle into our regular routine. I went back to playing the saxophone and flutes in musicals and jazz bands, and started writing music again. But as I wrote, I always heard the sounds of Armenian, Tuvan and other music in the back of my head. The next 20 years, and beyond, would be about integrating Western Jazz and these exotic sounds into a whole. I keep getting closer, but the equation becomes more complex as I continue to learn about new music and instruments, and music keeps pushing me in directions I would not expect.
There is a little Native American souvenir store in Evergreen, and I happened onto a Native American flute there one time. It was $80, which I could not afford on my tight, beginner-teacher budget. But I kept putting some money aside, and I finally went down and bought it. My rationale was that I had a lot of instruments from around the world, but no American instruments.
I really struggled with this flute. I don't know why, now, as the Native American flute is a lot easier to play than just about anything else I have played. It was the combination of being a poorly crafted instrument with the lack of availability of fingering charts, or other resources, and the fact that Music was just not yet ready for me to play it.
In the waining days of that marriage, around 1994, we took a trip to Arizona, as sort of a last-ditch effort to save the relationship. I saw the Grand Canyon for the first time in my life, but more profoundly, we drove across the desolate stretches of the Navajo Reservation.
While they intentionally put the highway through the least appealing parts of the Res, sparing the beautiful landscapes, I was still drawn in. I even kept having visions of walking along the highway having philosophical discussions with my grandfather – the one who was an 'honorary Navajo' and had introduced me to Native culture. He kept telling me that that was my spiritual homeland, and that I would be back.
In fact, I would go back, later that summer, just weeks after separating, and again every summer until this year. Many years I would spend a majority of the summer down there, out in the deep Navajo back-country with my backpack strapped to my back and my cheap Native American flute riding on top. I would sit, alone, in the desert, in some of the most remote regions of the United States, where Music herself taught me her melodies and I played them on my flute.
I would later take some group lessons with R. Carlos Nakai and others, but that was the first instrument Music would teach me to play.
I first recorded the Native Flute on 'Before the Rain' s album "Hitchin' to Santa Fe" in 1999. Later, a series of events drew me to record a solo CD of Native American flute music in a few days in March 2006. This was followed by many years of musical activity, starting with being invited to play at the Gallery Walk nights in the Native American shop in Evergreen, and a few months later meeting Paul Mimlitsch, who has been my musical partner ever since in the free-improv group 'Concept.'
But. believe me, Music had more adventures in store for me….
My Musical Adventures – Part III – Scotch-Irish, and All that Jazz
(This is part iii of my musical adventures. The first two parts can be found to the right under my posts or below…)
My first World Music obsession was Scottish-Irish music. This began when I was in Moscow. Though surrounded by Russian music, which I found interesting, I started really listening to Scottish-Irish music.
My friend, Willie the Belgian, had a fantastic collection of music. He was Flemish, and told me that the Flems are Celtic, and he even had a Flemish bagpipe that he played now and then. He made me some tapes of a Scottish Band called "The Battlefield Band," which I listened to in my walkman while we worked.
British Airways was having a contest, my wife told me. You had to write an essay, in Russian, about why you might want to go to England, and you could be entered into a contest. I laughed at her, and then we won!
The "Up and Away Day" caused a bit of a crisis – British Airways ran all of their flights for free that day, and many of the people were contest winners who were arriving from all corners of the world, many with little or no money and no place to stay. The ended up having to open shelters to put up the 'third-world' citizens who arrived in the city.
Fortunately, we had made reservations.
It was an interesting experience. I have quite a bit of English and even more Scottish blood coursing through my veins, and my genetic memory was kicking in strong. I was able to navigate the city by intuition. I knew the streets and main features of London with an odd familiarity. But my Scottish blood was calling me even more.
We went to a travel office and made reservations to go to the Brigadoon of a town, Pitlochry, in the Scottish Highlands. But before we traveled, I had to do something: I had seen some bagpipes in the window of a music store, and a price tag I could afford. I knew (and Music seemed to went me to) I had to play bagpipes for the first time in Scotland. I didn't know if I would be able to find them in the little Highlands town, so I walked out of the London music store with a very cheap set of Pakistani Highland bagpipes.
Pitlochry was as lovely as the travel agent had said. There were lochs and walking trails, and they served high tea at 4 pm.
We went up to a castle to take a tour, and I was intrigued by the opportunity to go on a pony ride through the heather, as was indicated by a sign at the stables. The only catch was that the tickets were available at the 'caravan park' a couple miles away. Considering myself in pretty good shape, I jogged over to the caravan park not even knowing what the caravan park was.
Well, it was where the Travelers, the Scottish Gypsies lived. The nomadic people of the region moved between the caravan parks, carrying out the vestiges of this ancient lifestyle. And moreover, they looked like me – think nosed, tall and lanky with curly brown hair. I knew I was among my people. I couldn't linger, however, because I had left my wife hanging around the stable, helping prepare our ponies for our ride. I quickly bought the tickets and left.
After our ride, we dragged my bagpipes out into the woods, by the edge of a loch, and I knew it was the right, romantic place for me to grace the world with my beautiful tones on the bagpipe. I assembled them, struggled to hold them up on my shoulder, and awkwardly contorted, I took a deep breath and blew as hard as I could. There was a release of air, but otherwise was silent. I had succeeded in not producing so much as a squawk from them. I tried again, and again, and finally was able to produce a feeble, duck-like tone for an instant. Somewhat defeated, we left the area before it got dark.
I had my bagpipes, but was unable to play them for the next year, as living in an apartment where they pounded of the wall the minute I started playing the saxophone did not seem conducive to practicing the bagpipes.
I had, however, also purchased some tin whistles, which were soft and could be played, and I found that they played quite easily and the fingering was very similar to the saxophone. I had also purchased some books of bagpipe music, which easily translated to the penny whistle.
Upon returning home from Moscow, I quickly assembled a band of people I had played with in the past to play Scottish and Irish music. I wrote out some guitar arrangements, and would play the tune, improvise, and return to the tune, a la the traditional jazz style of playing.
It was near Christmas time when we were getting up and operating, and one of the members of our band had become fascinated with Wassils, and knew several, and so we put together the "Wassayle Bagpipe Band," playing an odd combination of Christmas music and Scottish-Irish music. By the way, I had been taking bagpipe lessons since arriving home in July, and was becoming fairly proficient at the instrument. Part of my lessons included bagpipe maintenance, which allowed me to basically rebuild the pipes from the bag up, so that the drones were the only remaining, original part. This made the set of bagpipes I had purchased finally playable.
We played Scottish-Irish music for quite a few years, first with the "Wassayle Bagpipe Band," and then with an emerging group, "The Cornerboys," which would later become "Before the Rain." We frequently played outside, often in the bitter cold of Christmas, but also during the summer when I had time off from teaching. My favorite part of this era was the game we played called "name this tune that was never intended to be played on the bagpipes," where I would play such songs as "Like a Virgin" and "Another Brick in the Wall," and themes to popular movies, and so forth, on the bagpipes, and people who could identify the songs could win gift certificates or coupons to local stores, and other such goodies.
The Christmas after I got divorced was to be a life-changing one. Music had a task for me:
I had been frustrated that I was only writing fragments of songs, and had not really composed anything decent since college. And so, with the prospects of three weeks off from work for winter break, I vowed to lock myself in my house and not have any contact with anyone until I had written an entire album full of music. Breaking only to go to my parents' house for Christmas morning, I wrote and recorded music. I recorded it on a karaoke machine, bouncing tracks back and forth until I had a muddled recording of a dozen or so songs which reflected my story of my failed marriage and continuing recovery.
I presented these songs to Dick and Dugg, 'The Cornerboys,' and we set about learning them. We later recorded them on a cheap four-track machine, of which there are 3 or 4 very nice takes that I should put up on Bandcamp. A year later, we re-recorded them on a 16-track machine, and many of them, along with many new pieces, became our first CD "Hitchin' to Santa Fe."
I now was writing music at a level I enjoyed, and was back to playing jazz.
The challenge that this created was that 'The Cornerboys' were not jazz musicians. And so we embarked on a process of learning to play jazz together. They, incidentally, responded very well. Dick has continued to take jazz guitar lessons for about 15 years, and is becoming a very skilled improvisor. We did have the luxury of being joined, for quite a few years, by Tyson, a very gifted jazz pianist. He has since had two children and lives in Boulder, and so it was no longer conducive for him to play with us, hence the change to the "Walking Eagle" band we are currently developing.
We continued to carry on the Scottish-Irish tradition for quite a number of years. we played along the race course for the Freedom Run until I finally could just not bear the sound of the bagpiped for one more instant. They are now retired, at least until Music instructs me to pick them up again. With Music as my boss, nothing is predictable.
My Musical Adventures – Part IV – On Becoming a World Musician
(This is part IV of my musical adventures. Parts i – iii can be found on the archives to the right)
I had a nasty, old Native American Flute and a number of odd, Russian and Asian instruments about which I had very little information. I had some books that were written in Russian or Uzbek, or Tuvan, but I could certainly not piece together enough information to truly learn how to play them, apart from some rudimentary instruction I had gotten from people along the way.
Early on, we began to record some world influences. Our first recording "Saguaro" by The Cornerboys features a couple Native American Flute pieces, played on the nasty, old, out-of-tune flute. (I should put a couple of those selections up on Bandcamp so you can hear them.) Here is a link to "Six Men on a Horse" – a piece I wrote in Russia, that I feel captures the spirit of the Russian countryside, that was also on that album. This is a video I pieced together from many hours of video I took there: http://www.youtube.com/watch?v=3hX-kMh5R5A.
Multi-culturalism was a big push in the public schools for a couple years, before they completely went the other direction and started testing for a thorough understanding of white culture. But during those blessed years, we started our school year with a county-wide multicultural festival. It was there I met Rogelio Ransoli and Miguel Camacho, who are a guitarist and pan-flautist who play music they collected while traveling together in the Andes. They then came to the US on cultural visas. I became hooked, and we started running into them all over the place – playing at the museum, at restaurants, and so forth. They still play during the summers at El Noa Noa restaurant on Santa fe Street in Denver.
I went down to visit Miguel with my friend, Vonnie. He gave me a quena flute he had just made. It is a notch flute that can be quite difficult to play. I was a master musician, I was sure, so I took the flute, and blew into it, and nothing but air came out. I handed it to Vonnie, who, with no musical training on a wind instrument, produced a beautiful tone right away. Miguel helped us purchase some bamboo from Bolivia and make our own pan pipes. After that, he taught Vonnie and I to play in a traditional style, where I would play one set of notes, and she another, and we would play songs that required us to each play our proper notes at the given time, and gives an interesting, stereo effect.
Through Ransoli and Camacho, I also met another local musician, Miguel Espinoza, who I still believe to be one of the finest Flamenco players in the world. I trained, formally, with Miguel for a couple of years. While I never was able to really play the guitar – I have massive hands that are much more cut out for playing the bass – my mind became completely blown by learning this ancient tradition. I learned, for instance, how to count and play Bulerias, a Spanish, 12-beat dance that begins on beat 12, and has accents on 3,6,8,10 and 12. This started my journey into the field of World Music.
Though "Before the Rain" had become a jazz band, we still played some of the Scottish-Irish pieces for quite a while. On our first CD, "Hitchin' to Santa Fe," there are a few pieces that show my early attempts toward world music:
The opening track "Bayati Blues" is based on a traditional Bayati folk song, combined with a minor blues chorus: http://beforetherain.bandcamp.com/track/bayati-blues. It features me playing an Armenian stringed instrument, the tar.
"Hitchin' to Santa Fe" reflects the Flamenco and South American music I was studying at the time… combined with jazz: http://beforetherain.bandcamp.com/track/hitchin-to-santa-fe. I play the pan pipes as well as the sax.
and "Postcards from Sarajevo" was reflective of the music I heard in Eastern Europe from Bosnian refugees. http://beforetherain.bandcamp.com/track/postcards-from-sarajevo. It is the first time I ever played the clarinet.
There are some others, such as "Cry of the Wounded Healer" that features that nasty, old, out-of-tune Native American Flute, and "The Wichita Tango" and "Tales of the Three-Legged Coyote," on which I play the accordion.
We ordered 1000 copies of "Hitchin' to Santa Fe," and still have about 700 of them. My friend Gus noted "It's a million seller – because you still have a million of them in your cellar!"
In 2002, I ended up at the International Native American Flute Association (INAFA) Convention in Taos New Mexico. This was a big turning point in my life:
We had found out about this from Robert Mirabal's website. He was my current, favorite musician. I had met him in Taos the year before, and, like so many, had become enchanted by his concert video shown during a PBS pledge drive. We saw he was playing there, along with R. C. Nakai, and a bunch of people we had never heard of. They also had classes on flute-making and playing, etc…, all for the price of about $50. So we went.
It was there that I was introduced to a lot of great people in the flute world, as well as a whole world of flutes.
I first saw Peter Phippen perform. He played a number of flutes I had never heard of, including the Shakuhachi, which was about the coolest thing I had ever heard. I met Michael Graham Allen, aka Coyote Oldman, who introduced me to the Hopi Flute and Anasazi Flutes; Dr. Richard Payne, who may well have been the missing link in the Native American Flute chain:
As the story goes, "Doc" Payne learned to make an play the Native American Flute from the handful of surviving Indians who knew anything about the instrument. When these people died, the white doctor from the East Coast was the only remaining soul who knew how to play this instrument. He dedicated himself to traveling to the Reservations to teach Native Americans how to make and play this almost extinct flute.
At the conference, I also met and studied with didgeridoo great Ash Dargan. He taught me to circular breathe. I got to study flute making with Butch Hall, and finally learned the actual fingering for the Native Flute. I started making my own flutes. I made one good one, and a bunch of lousy ones. I did get to make flutes with my kids at school for the next few years, until we weren't allowed to teach anything that wouldn't appear on the CSAP test. (Anyone want to help me get flute making and music on the CSAP?)
I cam home with a bag of new flutes, which would take me years to learn, and a new enthusiasm about making the flute my secondary instrument: I will never cease being, first, a bebop saxophonist – even though I haven't played bop in 30 years, and doubt I could run scales that fast any more.
Peter Phippen told me recently my biggest need in playing is to slow down. I come by it naturally, but he makes an excellent point. I had a 2 hour phone call with him a few weeks ago after I asked him to critique my new CD. Thank you so much for all you give, Peter!
I found my first Shakuhachi at a Renaissance fair for $50, or something, just a few weeks after returning from Taos. Like so many of my stories, I could not make a sound on it. I finally sought out a teacher in Boulder who had studied Shakuhachi in Japan for 30 years. I spent a year trying to squeak out tones from this instrument. Even when I upgraded to the $1500 shakuhachi I have now, I was scarcely able to play it until I really wood-shedded it this summer.
About the same time, I got my first bansuri, East Indian Flute, and found Kabir, a character who lived in a cave in india for 11 years playing the flute.
So twice a week, I was driving the hour to Boulder to study Classical Indian and Japanese music. And talk about mind-blowing!
So, in the west we are used to a scale that has been 'equal tempered' – so that a piano or guitar can play in any key. The intervals have been slightly stretched or reduced in order to achieve this. The Asian world uses just intoned scales. The long and short is that I was learning to hear about 19 different tones in the octave in which we are used to hearing 12.
Kabir even blew my mind on the first phone call with him when he asked if I wanted to learn to play using the North or South Indian fingering.
"What's the difference?" I asked.
"In the Northern Indian version, the root is played with two fingers down. In the South the root is played with three fingers down."
The implictions of this are enormous… I will explain later.
The raga system is amazingly complex. It is a series of scales and accompanying rules based on mood, time of day, season, and many other factors. There are hundreds and hundreds of ragas. Most Indian classical music is based on improvisation, like jazz, but with lots of rules.
Here is an example of a raga played on the bansuri http://richardball.bandcamp.com/track/leonis-stefani
About this time, I became ill, and had to take a few week's sick leave from school. During this time, I recorded my first Native American Flute Album, "Crow"http://richardball.bandcamp.com/album/crow,
Fortunately by this time, I had accumulated a few in-tune flutes. the best of which I purchased to play at the wedding of some friends on the Navajo Res. I went to the souvenir shop and got a new flute and a clean shirt. I got a flute in E, which was the same key as my didgeridoo so that I could use the didge as a drone and improvise over it.
After I recorded "Crow" in 2006, the flood gates opened:
I was invited to play at the Native American Shop in my town. This lead to selling lots of CDs and getting a number of other jobs.
About 2 months later, I went to a jam session for singer-songwriters, where I ran into Paul Mimlitsch, another free-improv jazz player who had just recently moved to town. We started the band "Concept," and still play frequently to this date.
I also joined a rock band, and was actually making more in music than I was paying out, for once. This kept up until 2009, when the recession caused most of the places we were playing to close down.
Also after recording "Crow," I took an inward musical journey, where I communicated directly with Music, and she, herself, became my teacher, even teaching me subtle techniques on ancient instruments that no one else knew….
My Musical Adventures Part V – A Musical Voice from Within
(This is part v of My Musical Adventures. To read parts i – iv, please see the archives to the right)
I have to backtrack a little before I can begin this part of the story:
Since the mid-1990s, I have spent time every summer until this year on the Navajo Reservation. Often I spend a majority of the summer there backpacking and hanging out with my friend, Howard, who has a little campground.
I went there the first time just after being separated from my first wife with some friends. I sat at Howard's campground feeling sorry for myself, and telling my friends that I was disappointed, because the previous week on the Reservation, though very interesting and uplifting, had failed to be the magical cure I had hoped for. And then things really started to change.
On the way to Howard's campground, we had joked about having a caterer there to prepare our meals. When we got there, there was a truck parked in the driveway that had a stove and made fresh, Native food. So the amazing things had begun.
After I made this comment, Howard came over and sat in our campsite with us, telling us stories as the fire played off his face, and a meteor from the Pleides Meteor Shower would fly by his head every couple of minutes. We listened in stunned awe. This kept up for a couple hours, until Howard's cell phone rang, and he walked off into the dark speaking in Navajo. The next day, I was unable to leave footprints. We all stomped around in the desert dust, and everyone else could leave footprints, even a petite woman in our party, but I could not.
As I visited Howard year after year, he would reveal more and more to me. Some years we could hike for hours together in the canyons, and he would tell me stories. Some years I would scarcely see him, except when he would show up, unexpectedly, and say something amazingly, amazingly profound and leave.
The summer of 2004, I think it was, I spent several weeks on a couple reservations; the Ute Tribal Mountain Park and then a few places on the Navajo reservation. In both places, we visited numerous ruins of the Ancestral Puebloans (aka Anasazi.) On the Ute Reservation, where the ruins from Mesa Verde continue, I followed my guide over the edge of a cliff, climbing hundreds of feet down a sheer rock face using ancient hand and footholds. We entered an amazingly well preserved ruin. As Ricky, my guide, pulled out his lunch he told me how hard that ruin was to find. "You're probably the first white guy ever to be here," he said, chewing on a sandwich.
Ricky showed me some odd shaped, small holes in the ground. "Be careful if you see these," he warned. This means there are ghosts around!" he told me how careful people had to be around the ruins as not to get the 'ghost sickness.' He told me that he got up at 4am and prayed for 3 hours before he would take me into the ruins, day after day.
That night, I started having my problem with ghosts.
I was sleeping in a small, primitive campground in the 110,000 acre Ute Mountain Tribal Park. Ricky left me off there, and went home for the night. I was probably the only person in the park. I heard noises all night, and had nightmares of Anasazi spirits trying to steal my soul. When I looked out of my tent the next morning, just after daylight, there were 'ghost holes' as far as they eye could see.
I bolted out of there and sat for a long time on the other side if the campground. I finally overcame my fright enough to pack up my gear as quickly as I could. I packed my car, and then I went back over to take a picture of the 'ghost holes' with my brand new camera. The camera didn't work. I looked at my watch to see when Ricky would be there. It had stopped at about 2:00.
Finally Ricky showed up in his van. We visited the most remote ruin site, and then I left. After I exited the park, I pulled off the road just to see if my camera and watch worked again, now that I was gone. They both worked flawlessly. When I got to Howard's, a week or so later, he showed me his sweat lodge. He told me maybe someday he would do a sweat lodge ceremony with me. But not yet.
I had some additional ghost issues that year. The next year, I went on a 40 mile hike around Navajo Mountain with my friends Chris and Karen. Though not as dramatic, I did have a few minor ghost encounters: some more ghost holes, dismembered voices, etc…
When I got back to work that year, I started suffering some pretty serious health issues. By spring, I was having so many health problems, as well as bouts of bad luck, such as being bitten by a student, and having my car pummeled by rocks by my students, and so on, so I took a couple weeks off to regain my health.
My approach to health is, often, to hit it from a variety of angles. So I stepped up my yoga and tai chi chu'an practice, I saw a doctor, I went to an acupuncturist, and I enlisted the services of two shamans: a Celtic practicioner from Denver, and Howard, who I had realized was a very powerful healer.
I began to restore my health fairly quickly. After my visit to the Denver shamanic practicioner, I felt 'whole' again. It was just after this that I recorded 'Crow,' my first Native American Flute album. You can listen to that CD at http://richardball.bandcamp.com/album/crow.
I ended my period of healing by going down to the Navajo Reservation and doing a long hike followed by my first sweat lodge with Howard, 3 of my friends and several Navajo men. It was an amazingly powerful experience.
After that, my life, and especially my music really took off. My illness had been symptomatic of a life-long health condition. After that spring, I have had no symptoms since. That has been five years of almost perfect health.
A week after I recorded 'Crow,' I sold all the copies of the CD I had made. I was offered a position playing Native American Flute at the local Native souvenir shop in my town. A few weeks later, I met Paul Mimlitsh, who has pushed my musicality in ever different directions. (I will talk more about what he and I do in a future blog.) I joined a folk band, that later became a fairly profitable rock band.
But the outward aspects of my musicality was only the tip of the iceberg as far as what was going on inside, and how I was able to master dozens of instruments over the next few years.
I probably looked like some sort of out-of-control shop-a-holic as I compulsively purchased instrument after instrument; flutes, didgeridoos, stringed instruments, percussion and other instruments. I didn't even know what a lot of them were. But it wasn't like I was just browsing ebay looking for unusual instruments – I was being driven. I would wake up in the middle of the night compelled to buy a Chinese xiao. I didn't even know what a xiao was! But I bought one. I got a Morin Huur, a Mongolian cello like instrument. the list kept going.
After all this experience with the remarkable healing, I set aside daily time for Shamanic meditation. During one such meditation, I encountered a Hopi spirit who taught me sophisticated technique on my Hopi Flute over several days. "You're doing it all wrong," he told me. "There are two scales that we use. One starts with three fingers down (Eb) and one with four fingers down (C#.) I was further instructed on fingering for all the accidentals, and so forth. I will have to play it more regularly to remember all the nuances.
One day I woke up, and suddenly realized that while I slept, I had learned how to play rhythms on the didgeridoo. I went to my didge and played it. Over the next several weeks, I recorded "Crocodile Dreaming" http://richardball.bandcamp.com/album/crocodile-dreaming, which features the didgeridoo. I can play it better, now.
I have three didgeridoos, but I have struggled to play two of them, one in F# and one in C. A couple weeks ago, I received a strong message to remove the wax mouthpieces that they came with. I did so, and now I can play all three.
When I was learning to play the Morin Huur, I knew it was tuned in fourths. I received a strong message that the technique was different than western stringed instruments, as the fingers push the strings sideways or upward, not against the fingerboard. I worked this out, and confirmed my findings through a video I found on youtube. Also, I received a message to tune it in fifths, instead of fourths. I found out later that the igil, the Tuvan version of this instrument, is tuned in fifths.
Recently, I have been revisiting throat singing, speaking of Tuvans. And a remarkable amount of synchronistic occurrences have taken place in the past few weeks around this, from some books I have, that I did not know breeched the subject, discussing the technique of throat-singing, to my wife taking me to an event that all I knew was about 'sound and light.' It featured a very good overtone singer. This same singer used the term 'undertone singing,' and demonstrated this, without discussing the technique, and it occurred to me how to do it through the next few days.
Another example of music playing me like an instrument is my CD "Ghost: A Shamanic Journey Mediation." I awoke at midnight one night, sort of in a trance. I woke up with the knowledge of how to use the didgeridoo as a healing device. This is a technique I regarded as charlatan only a few weeks earlier. I was given quick instructions to set up my recording equipment and start working. I had specific instructions on what and how to record and overdub different instruments. About 15 hours later, I was adding binaural beats and mixing this album together. It is rough, and has pops and some inconsistencies, but, I think, a generally quite powerful meditation. It is also my best selling album to date. It is an hour long, and is in two, incomplete parts on Bandcamp, http://richardball.bandcamp.com/album/ghost-a-shamanic-journey-meditation. I have made it available at other download sites for very little. It is 99 cents on Amazon.com http://www.amazon.com/Ghost/dp/B002VOP1DE/ref=sr_1_3?ie=UTF8&qid=1314231022&sr=8-3 in its 1 hour entirety.
I could go on about the 'downloads' of musical information I receive all the time. There are literally hundreds of examples of this.
Even my latest CD, "Art of the Flute," http://richardball.bandcamp.com/album/the-art-of-the-flute, just sort of happened. I was putting together some pieces for a demo to play a flute festival next summer. After I pulled together the most tonal flute pieces I had recorded, I had no desire to play the festival, but knew I needed to release this CD. It is a compilation from the 5 years of shamanic/hypnotic CDs I have released.
Incidentally the new CD I appear to be making is taking a completely different direction, and I have so far recorded five upbeat jazz pieces.
So, Music seems to have plans for me. It used to be jarring to wake up and completely scrap what I had been doing for months to follow the specific directions given to me by Music. Now I just take it for granted. So if I wake up on any given morning and say "Hmmm. I appear to be a trumpet player, now." It is not surprising.
I haven't had this discussion yet with Paul, but feel he must know what I am talking about. He has shown up to a gig with a clarinet, instead of his guitar and electronics.
"I didn't know you were a clarinet player."
"Neither did I."
"Hmm. Well, let's play something."
"OK."
My Musical Adventures – Part VI – Bands I Have Been
(This is part vi of my musical adventures. Parts i-v can be found under "Archives" to the right.)
I cannot even remember all the bands I have been in. I started my first jazz band in 6th grade. We had a clarinet, sax, guitar and a drummer. The drummer didn't even have a set. He had a couple of snare drums we tuned differently, and the school bass drum, that we put sideways on the bass drum stand and he played it with a stick. All through school, I had a few ensembles going.
In high school, our band, which was either called "Strawberry Jam" or "Y" played the background for a musical review called "Showcase," that was done by the community theater group "The Evergreen Players." I have a great picture of the band, looking all young and cool, and the 60-something-year-old pianist who joined us. I got to do arrangements for a bunch of the songs, including a very strange adaptation of "The Woody Woodpecker Song," of which I am still extremely proud.
The next year we were invited back to play for another showcase. By this time our drummer had gone off to college, so they called in Gus. Gus brought in a gigantic swing band drum set that had to be covered with towels to dampen the sound.
As the rest of the band went off in different directions after school, Gus and I continued to play for many years for the Evergreen Players, as well as putting together different bands with different configurations of people that ranged from Dixieland to Reggae to Rock and Pop, and just about everything in between. Though I was a saxophonist, and he a drummer, we quickly switched instruments when we did "Showcase 1950s." Gus saw this as an opportunity to buy an nifty, electric guitar and learn to play it. I was frustrated by not being able to find a bass player with any groove, so I bought a bass at a pawn shop and taught myself to play some fifties basslines by listening to The Stray Cats.
With Gus, we had all sorts of configurations of Christmas bands and party bands, and would show up a couple times a year at the town hall in the tiny village of Morrison as "The Morrison Town Band," meeting whatever musical expectations the town had of us. We had the Wassayl Bagpipe Band, focusing on Celtic Christmas music, and the earliest incarnation of the Scottish-Irish bands I worked with.
I cannot say enough about Dick O'Connell and Dugg Spalding, who were the backbone of "Before the Rain," and now are my musical cohorts in "Walking Eagle."
Dick and I worked together at the elementary portion of the program where I still work. After school, we would rock climb, bicycle and started playing music.
Dick's musical background consisted primarily of playing the guitar along with the radio. We started playing Celtic music, which had pretty basic chord changes. But I kept getting the itch to play jazz once again. So, I got together with Dick and started showing him ii-V-I progressions. I transposed some 'simple' jazz pieces into keys that could be easily played on the guitar, such as "Take Five," and later "Spain", "La Fiesta", "'Round Midnight…" as you can see, the songs kept getting more challenging. But Dick was always up to the challenge. He started taking guitar lessons with Bill, the guitarist from my bands in high school, who has remained a brilliant force in the Denver jazz scene. Like all of us, Dick started off with a lot of clumsy improvisations, which have now stabilized into mature and tasteful solos.
Dugg, like me, is a product of the Jefferson County Public Schools musical program. He played in the school jazz bands. He also comes from a very musical family. Dugg was, literally, a member of my family for a while, as he was married to my sister-in-law, at the time. He also worked at the school with Dick and I.
Dick and I started playing on corners in downtown Evergreen, and Dugg would show up and join us. It didn't take long before we saw what a good fit he was, and we made him one of "The Cornerboys."
We have always had a diverse repertoire, which has included union songs, immigrant songs, classic jazz, original jazz, world music, folk songs, and so forth. We recorded our first CD "Saguaro," on a cheap, 4-track recorder. The second CD, which is very rough and was rushed to put out as a Christmas present "Jammin' for Santa," was recorded on a 16-track Roland studio.
At this time, we also met Tyson, a very gifted pianist, who also worked at our school. He joined us for several years before starting a family. With him, and with Gus back on various instruments, we recorded "Hitchin' to Santa Fe" on a 32-track Roland studio. We recorded it in Gus' studio. http://beforetherain.bandcamp.com/album/hitchin-to-santa-fe
Several years later, we recorded "Tramps and Mystic Revolutionaries" http://beforetherain.bandcamp.com/album/tramps-and-mystic-revolutionaries-remastered on this same recorder. This album is sort of the pinnacle of that band, featuring a wide variety of compositions and performances.
While we were recording "Tramps…" which took a couple years, we met Ken Jones, a didgeridoo player who lent his talents to many of the tracks. Gus, during this time, also became a full-fledged member of the band, and then left the band, since the strange stuff we were playing was not the type of music he enjoyed.
I also met Paul Mimlitsch at this time.
Dick and Dugg are so instrumental in allowing me to bring forth the sounds I hear in my head into reality. They are incredibly flexible, and have learned to play different instruments and different styles to accommodate my musical whims. They never refuse to play, or complain that anything is too weird. When I leaned over to Dick at the end of the last performance we did and said "Make up something slow in E minor," it did not phase him, and we played a tasteful, spontaneous composition that people said was out best song of the night.
Paul has made it possible for me to express my totally spontaneous musical side, and, as he is one of the most accomplished and creative musicians I have ever met, he spurs me forward in my musical evolution every time we play together.
I met Paul at an open mic mainly for singer-songwriters. He went to the open mic as a means of networking with local musicians, as he was new in town. I really don't know why I went, but I brought my flute, sax and Native Flute.
Paul saw my case and asked me what I played. I told him. He asked me if I knew "Footprints." I told him yes. We went into a little room to run it over once, and then we played that song, and improvised two additional songs. I knew we were musical kindred spirits.
We started playing together immediately. Paul was running a little deal in town where he set up his sound system and invited people to play 1 hour time slots on Saturday afternoons. We would play all the slots he didn't fill, which was essentially weekly. Paul and I lent our talents to a number of groups during this time, and played with an odd little new-age/toning group and a few other such things.
We played coffee shops, streets, open mics, music festivals, art galleries, and a variety of other venues for a few years until we got kind of tired of always searching out gigs. Paul then called and told me about a little place called "Blue Sky Collective." we ended up playing there weekly, and Paul ran his musical showcase/open mic kind of thing there for almost a year. We also did a little improv circle, through which we met a number of performers of varying abilities, including the talented guitarist, Howard, who we now play with regularly. Also, at "Blue Sky," I met my lovely wife, Stephanie. So I owe Paul a debt of gratitude for luring me there so I could meet her!
We call our group "Concept" to sort of represent the spontaneity of our ideas. Sometimes we play things based on themes or ideas. Sometimes we just play. I am always amazed at how frequently it sounds good.
Paul and I communicate through music. Our verbal conversations are usually not deep or philosophical, but our music always is. We have a CD out called "Conversations." If you go to http://pmguitar.com/ and click on his link for "Concept Project" you can hear clips from this CD. We haven't put together a Bandcamp page for it, yet. Also, while you are on this site, listen to Paul's solo improvisations and watch his videos. They are great!
I have played with numerous other bands, sometimes once or twice, sometimes for a year or so.
I played for a while with Kathleen Widlund, a gifted singer who has the group "The Bucktones." She was playing folk music with a guitarist, and I joined them on the acoustic bass, sort of as an excuse to build up my bass chops. She later formed "The Bucktones," a pop/rock band, and we did the classic pop/rock bar and club thing. It was fun for a while, but I was growing weary of being in bars and playing to drunks. It was profitable, but was wearing on my psyche. We played New Year's Eve 2008/2009 at Cactus Jack's a local watering hole and biker bar, and I became so appalled at peoples' behavior that I quit the band a few days later, to free up time to pursue my other musical endeavors. I also realized that I had crossed a line that I had always avoided – which was playing music I didn't enjoy for money. Much as I enjoy Kathleen and respect her talent, it was just not my thing.
Many of my musician friends are frustrated, because they have to play to make a living, and they don't play what they like; they have to play what people will pay to hear. I went a different direction and got a job doing something else I love to support myself, largely so that I could follow whatever artistic dream I chose. We play to very small audiences, sometimes no one. We often play for free. But I am playing music I love with people I love to play with. I have full artistic freedom, and that is worth everything.